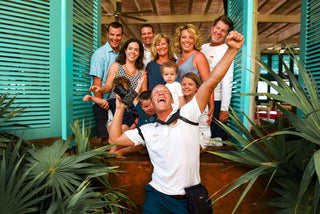 JOIN OUR
Club Concierge
Earn as much as $50 USD by recommending our services to your guests and inviting your friends to our Affiliate Program.
How
our affiliate program works
1. Become an member
Sign up for our affiliate program to get your unique affiliate code.
2. Promote DreamArt
Tell your guests about DreamArt. You can use our marketing materials to promote us.
3. Get paid!
Receive up to $50 USD for every realised booking you send us.
Benefits
of joining our affiliate program
One of the highest one-time commissions among hospitality affiliate programs
Top-class product. DreamArt is the leading luxury photography company in hotels.
Marketing materials and tips on how to promote DreamArt and boost your earnings
Affiliate support with <6 hour response time
Get paid weekly, before the weekend so you can enjoy your newly made income
Easy and quick affiliate sign up process.
Why should you promote DreamArt?
DreamArt Photography has been in the industry for over 15 years now. In that time we've gained trust of over over 60,000 hotel guests. We're the leading luxury photography company in the hospitality sector with many powerful advantages:
→ An unforgettable 45-1h experience where you'll laugh and have fun with their loved ones
→ The session is free, people only pay for the photos they wish to purchase (+ the hotel fee deposit)
→ Delivery of high quality photos in <12 hours via their personal online gallery and a luxury USB
→ Our photographers all have 5+ years experience, are trained in our in-house Academy, have the latest equipment, and speak perfect Spanish and English
→ The client gets to pick between 80-150 photos taken in the most beautiful locations of your hotel
→ Our photographers are experts at making people feel comfortable and beautiful, and are great with kids too!
→ Clients can purchase greeting cards, canvases, and prints directly from their private online gallery
→ DreamArt offers 8 months warranty on all photographs