Our Label: 'By DreamArt'
DreamArt prides itself on delivering gold-standard expectations in our art. The 'By DreamArt' Label is the way to prove to the photography industry that you are able to deliver a product and service on par with the artists trained at L'Academie.
What do we label?
What motivates you in this industry?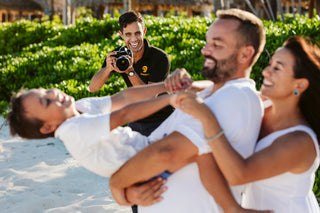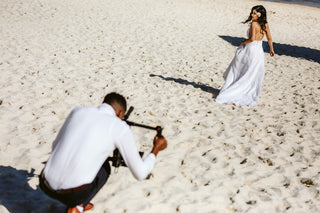 How the 'By Dreamart' Label works...
1. The technical test
We select a maximum of 10 candidates per month to start the process. They first undergo a technical and theoretical test in which they move from typical practical challenges to less obvious problems that require in-depth knowledge to solve. Experience will make the difference when it comes to approval; you must have a fine-tuned understanding of the service which you are applying for the By Dreamart Label.
2. The field test
Luxury hotels demand the highest level of professionalism and client service and the main objective of this labelling process is to guarantee this standard. For this reason, those who pass the technical test will be able to take the field test (in person or from abroad). We will be able to see you in action and how you perform in front of real clients.
There is no better way to get to know your service than by seeing it in action.
3. The verdict
At the end of the process we will let you know if we can award you the 'By DreamArt' Label. We take the standards of luxury hotels that we have worked with over the years very seriously and therefore we choose only a maximum of 4 candidates per month for this seal of confidence. If you are one of the selected candidates, you will receive a day of feedback where we will work together to share with you our thoughts of your work and recommendations for new targets. From that moment on, you will be able to proudly communicate on your social networks that you are a 'By Dreamart' Label holder. For our part, we will propose your services to our hotels and resorts in partnership with 100% confidence.
Let's talk!
Tell us in which service you would like to be labellised.
"Where we differ as a company is how we make the client feel in front of the camera and how they interact with each-other; we are able to capture real emotion. We make clients feel things and interact with each-other in a natural way and we have the skills to capture that in the cleanest, most powerful way possible - this is where the competition falls short."