Vallarta & Riviera Nayarit
With its golden beaches, mesmerizing sunsets, and Sierra Madre mountains embrace, Vallarta is a stunning destination for a vacation, wedding, or event. What's more? We're there to help you make unforgettable memories!

Why not remember your visit forever with a DreamArt Photography photoshoot?
Lifestyle
Lifestyle is capturing laughter, the love, the connection, between lovers, a mother and her children, a group of childhood friends in a 45 min photoshoot during their holiday in Mexico... it's our Signature service and what we live for! We are the Art of Emotion. Today we are proud to say that we've done over 60,000 photoshoots and made priceless and timeless memories.
Weddings
If you're reading this, congratulations on your engagement!!! For us lovers of Emotion, you can imagine how we feel on a Wedding day. The groom's first look of the love of his life, the walk down the aisle, the teary 'I do's', the father-daughter dance... We absolutely love being able to capture these once-in-a-lifetime moments and are proud to say that we've been a part of over 2,000 weddings to date. Of course every Love Story is unique and we make sure to tailor our work to the Bride & Groom's wishes. Tell us your Love Story!
Blog posts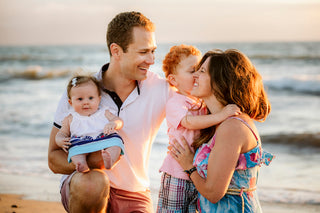 Planning a family vacay to the Puerto Vallarta region on Mexico's Pacific Coast, but not quite sure which luxury hotel resort to choose as the setting for this fabulous family...
Welcome to Vallarta and Riviera Nayarit! A stunning coastal area in Western Mexico, home to the luscious Sierra Madre jungle and boasting a picturesque beach surrounded by mountains, this coastal area is...